Astrology, the ancient art of interpreting celestial patterns, has been a cornerstone of human culture for thousands of years. It offers a unique lens through which we can explore our personalities, relationships, and emotional health. One of the most critical yet often overlooked elements in astrology is the Ascendant, also known as the Rising Sign. This article takes a comprehensive look at the Ascendant's role in shaping our relationships and emotional well-being, providing practical examples and tips along the way.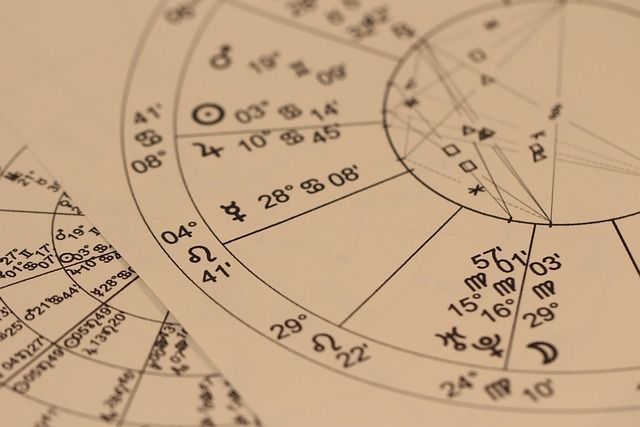 Understanding the Ascendant: More Than Just a First Impression
The Ascendant, or the 'Rising Sign', is the zodiac sign that was ascending on the eastern horizon at the precise moment of your birth. It's a significant part of your astrological profile, representing your outward behaviour, the persona you present to the world, and the first impression you make on others. It's the lens through which the world sees you and forms their initial perceptions about you.
For example, if you have an Aries Ascendant, you might come across as assertive, energetic, and competitive, even if your Sun sign is a more laid-back Taurus. This is because the Ascendant sign governs your immediate reactions to the world around you, and it's often the first thing people notice about you. You might be naturally inclined to take the initiative, to lead rather than follow, and to express yourself with a certain directness and candour.
The Ascendant is like the cover of your book - it may not tell the whole story, but it gives a compelling preview. It sets the tone for the rest of your astrological narrative, providing a context for the rest of your chart. It's the 'you' that people meet before they get to know the 'real you' represented by your Sun sign.
But the Ascendant is more than just a mask or a first impression. It also represents your instinctive responses to new situations, your spontaneous reactions, and your default coping mechanisms. It's the part of you that you might not be fully conscious of, but which can become more apparent to you over time as you observe your patterns of behaviour and reactions.
Moreover, the Ascendant also has a physical manifestation. It's often associated with your physical appearance and the first impression you give off. For instance, those with a Leo Ascendant might have a regal, commanding presence, while those with a Gemini Ascendant might come across as lively and quick-moving.
In essence, understanding your Ascendant can provide valuable insights into how you interact with the world, how others perceive you, and how you handle new experiences. It's a crucial piece of the astrological puzzle that, when understood and integrated, can provide a more complete picture of your unique astrological identity.
The Ascendant in Relationships: Your Interpersonal Compass
When it comes to relationships, the Ascendant acts as a kind of interpersonal compass, guiding our interactions and shaping our connections. It influences not only how we approach relationships, but also the kind of people we are drawn to, and how others perceive us. This influence extends to all types of relationships, including romantic partnerships, friendships, and professional connections.
For instance, consider someone with a Leo Ascendant. Leos are known for their vibrant, confident, and charismatic nature. They are often drawn to individuals who mirror their own energy and enthusiasm. In relationships, a Leo Ascendant might come across as warm, generous, and charismatic, often taking the lead and enjoying being in the spotlight. They might seek partners who will admire and appreciate their flamboyant style, and who can match their passion and zest for life. They are likely to be loyal and protective, with a strong desire to make their loved ones feel special and cherished.
However, this doesn't mean that a Leo Ascendant is always about grand gestures and flamboyance. They also have a deep need for recognition and validation, and may sometimes struggle with feelings of insecurity if they feel unappreciated. Understanding this can help them navigate their relationships more effectively, seeking out partners who offer them the validation they crave while also learning to find confidence from within.
On the other hand, a person with a Virgo Ascendant might have a very different approach to relationships. Virgos are known for their analytical, practical, and detail-oriented nature. They might be drawn to people who value these traits, who appreciate their meticulous attention to detail and their desire to help and serve. In relationships, a Virgo Ascendant may come across as reliable, helpful, and insightful, often taking on the role of the helper or advisor.
A Virgo Ascendant might seek out relationships that offer them a sense of stability and order. They appreciate partners who are reliable and straightforward, and who value their practical and logical approach. However, they may also struggle with a tendency to be overly critical or perfectionistic, which can sometimes lead to tension in their relationships. By understanding this, they can learn to balance their desire for perfection with the need for acceptance and understanding, both for themselves and their partners.
The Ascendant plays a crucial role in shaping our approach to relationships. By understanding our Ascendant sign, we can gain valuable insights into our relationship patterns, helping us to build stronger, more fulfilling connections.
The Ascendant and Emotional Well-being: Your Emotional Barometer
The Ascendant's influence extends beyond our relationships; it also has a profound impact on our emotional well-being. It shapes how we react to life's ups and downs, our coping mechanisms, and our overall emotional resilience. It's like an emotional barometer, providing insights into our emotional responses and strategies for handling stress and adversity.
Consider, for example, a person with a Cancer Ascendant. Those with Cancer Rising are often known for their emotional sensitivity. They might be particularly attuned to their environment and the emotions of people around them, absorbing feelings like a sponge. This heightened sensitivity can make them exceptionally empathetic and caring, but it can also leave them vulnerable to emotional upheaval.
A Cancer Ascendant might have a strong need for emotional security and a sense of belonging. They may cope with stress by retreating into their shell or seeking comfort in familiar surroundings. They might also have a strong instinct to protect themselves and their loved ones, creating a safe and nurturing environment where they can retreat from the world. However, they may also need to learn to set boundaries and protect their emotional energy to avoid becoming overwhelmed.
In contrast, someone with an Aquarius Ascendant might handle emotional situations with more detachment. Aquarius is an air sign, known for its intellectual approach and innovative thinking. Those with Aquarius Rising might value their independence and freedom, often preferring to keep their emotions at arm's length.
An Aquarius Ascendant might cope with stress by seeking out new ideas and perspectives, exploring unconventional solutions, or spending time with a diverse group of friends. They might be more comfortable dealing with emotions on an intellectual level, analysing their feelings rather than immersing themselves in them. However, they may also need to learn to connect with their emotions on a deeper level and allow themselves to be vulnerable.
Understanding the influence of our Ascendant on our emotional well-being can provide valuable insights into our emotional patterns and coping strategies. It can help us recognise our emotional strengths and challenges, and develop healthier ways of dealing with stress and adversity. By working with our Ascendant, rather than against it, we can enhance our emotional resilience and navigate life's ups and downs with greater ease and grace.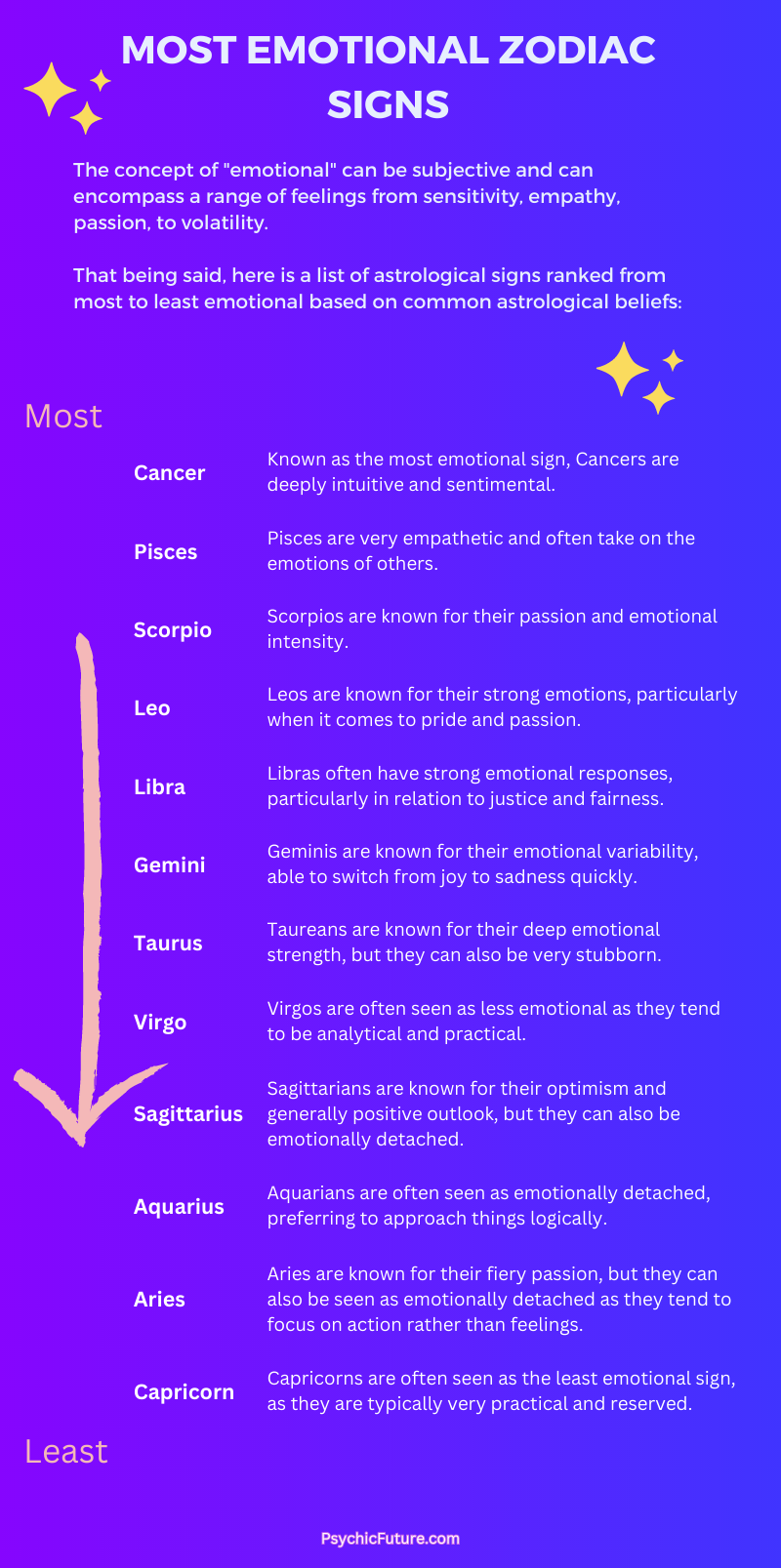 Practical Tips for Navigating Life with Your Ascendant
Understanding your Ascendant can provide valuable insights into your personality, relationships, and emotional health. It can serve as a roadmap, guiding you towards a deeper understanding of yourself and how you interact with the world. Here are some expanded practical tips to help you navigate life with your Ascendant:
Learn about your Ascendant: The first step in navigating life with your Ascendant is to learn about its characteristics. Each Ascendant sign has its unique traits, strengths, and challenges. By understanding these, you can gain a better understanding of your natural instincts, reactions, and preferences. This knowledge can help you navigate your relationships more effectively, manage your emotional well-being, and make choices that align with your true nature. For instance, if you have a Scorpio Ascendant, you might find that you are naturally intense, passionate, and intuitive. Understanding this can help you harness these traits in a positive way.
Consider your Ascendant in decision-making: Your Ascendant can significantly influence your preferences and choices, from your career path to your relationships and lifestyle. For example, if you have a Taurus Ascendant, you might prefer stable, long-term relationships and comfortable, luxurious surroundings. You might also have a natural affinity for careers that offer financial stability and the opportunity to utilise your practical skills. Keeping your Ascendant in mind when making decisions can help you choose paths that align with your natural inclinations and provide the most fulfilment.
Use your Ascendant to improve your relationships: Understanding your Ascendant can help you communicate more effectively, understand your relationship needs, and build stronger connections. For example, if you have a Gemini Ascendant, you might thrive on intellectual stimulation and variety in your relationships. You might enjoy lively debates and learning new things from your partners and friends. By seeking out people who share this love of learning and exploration, you can build relationships that are stimulating and fulfilling.
Balance your Ascendant with other elements of your astrological profile: Remember, the Ascendant is just one piece of the astrological puzzle. Your Sun sign represents your core self, your Moon sign reflects your emotional nature, and the positions of the planets in your birth chart all contribute to your unique astrological profile. It's important to consider all these elements together for a more holistic understanding of yourself. For instance, if your Sun sign is Capricorn, your Moon sign is Pisces, and your Ascendant is Leo, you might have a core personality that is ambitious and practical (Capricorn), an emotional nature that is sensitive and intuitive (Pisces), and an outward persona that is confident and charismatic (Leo). Balancing these different elements can help you understand yourself better and navigate life more effectively.
In conclusion, the Ascendant in astrology plays a crucial role in shaping our relationships and emotional well-being. By understanding and working with our Ascendant, we can navigate life more effectively, fostering healthier relationships and promoting emotional well-being.
So, delve deeper, explore, and let the stars guide you towards a more fulfilled life.