Venus has just moved into Libra, one of the two signs she rules over, so to celebrate this lovely romantic shift let's take a little look at how our Venus signs affect how people see us and what they find hottest about us – oooh! For this, you might need to check what sign your Venus is in, rather than your Sun sign. You can do that very easily here – just enter your birth details, scroll down to the chart, find Venus, and off you go!
Venus in Aries
You're passionate about life and love trying new things – trips to a theme park, go-kart racing or to try the latest ice cream parlour that's opened up in town – hanging out with you is always a fun and energetic experience, if sometimes a little competitive, making you someone that plenty of people want to date long-term!
However, not everyone can keep up! Most of your enthusiasm tends to go into the chase of new romance, and once you've got it you can lose interest, which only makes them want you more! The special someone who eventually wins your heart will have to be just as exciting, active and full of life as you, but when they do win you over, they'll find that you're actually a big romantic softie at heart and you've just been waiting for the right person to dedicate your generous and passionate heart to.
Venus in Taurus
Appearances mean a lot to Venus in Taurus – their own and the people they're dating, so if your Venus is here, you likely take great pride in your presentation and expect others to do the same – no scruffiness welcome here! You carry yourself with poise and grace, and this, coupled with your natural attractiveness, no doubt wins you many admirers!
But it's not all surface level stuff with Venus in Taurus, and those who stick around long enough to see beyond the impeccable style and sweet persona will find a dependable and loyal companion capable of huge generosity, an indulgent nature when it comes to food, drink and affection, plus plenty of sensuality behind closed doors!
Venus in Gemini
Talking to a Venus in Gemini is always an interesting affair! You're a keen learner and you absorb information like a sponge, ready to retell it in fascinating and inspiring ways, and you're also a master flirt, making you the life and soul of a party. People are attracted to your intelligence and wit, and you have a fun and light-hearted approach to the world, making you a charming and lively date – there's never an awkward pause with you!
Underneath this bubbly and bright demeanour is someone who is really seeking love, but just very good at hiding it under a cheery and carefree persona, but the lucky person that manages to hold a Venus in Gemini's attentions for long enough will find a sweet-natured and loyal soul who will always be at their side cheering them on with a smile and a motivational quote or two!
Venus in Cancer
At first you may seem a little shy, taking a while to come out of your shell and get to know someone, yet you know yourself ever so well. This gives you a confident yet quiet poise that select people will think is just fascinating. Female Venus in Cancers tend to have a very feminine 'girl next door' quality that masculine types will desire to take care of, and male Venus in Cancers are often your typical nice guy, attracting other well-meaning people who want a traditional fairy-tale love story.
When in love, you'll happily give your all to someone and will support and nurture them so they feel the safety that you also yearn for. Since you're so intuitive, your gentle demeanour can confuse those who think they can take advantage – but you can smell someone messing with you a mile off! While your sense of self-protection is strong, beneath your shell you're a warm-hearted and sensitive soul with a desire to look after those you love and a fantastic sense of humour too!
Venus in Leo
You want to be wined and dined, brought flowers and told you're beautiful, and why shouldn't you? You are beautiful indeed! You take care of your appearance, are confident in yourself, and no doubt have an admirable mane of hair that you take great pride in. While you expect lavish acts of romance and chivalry, you're more than happy to return the favour and love planning surprises, vacations or extravagant gifts that your loved one can't help but be excited by.
Once you've been suitably pinned down by a suitor, you like things done your way, but you do it with a kind heart and your loyalty is perhaps the strongest of all signs. You'll go to the ends of the earth for the one you love and do it with an abundance of affection – so long as they play their part too!
Venus in Virgo
You take great care of yourself, in body mind and spirit, and because of that you know yourself very well and are a great conversationalist. Even shy Venus in Virgos tend to know more about the world than they let on, and the whole "Virgin" association with this sign is less to do with naivety, and more to do with your modest demeanour and easy approach to the truth, in all its forms. Because of this, you tend to attract those who've been hurt before and need someone to trust – in you they will find exactly that.
While a Venus in Virgo is cautious to give their heart away, when they do, it will be with huge dedication and devotion to their partner. You can be sweet or strong, active or passive, thinking and feeling – whenever the need arises, making you an irresistible paradox with far more personal power than you let on.
Venus in Libra
You have impeccable manners and are well-liked by most – you're the kind that can be confidently shown off to the parents and win over everyone with your wit and charm. You take a lot of care in your appearance and even if you don't consider yourself conventionally beautiful you tend to attract many potential lovers who find you incredibly alluring.
Underneath this near-on perfect exterior is someone who values fairness and equality above all, and you expect your partner to be the same. This love of harmony extends to your aesthetic nature and you are likely to have an artistic streak, enjoying the finer things in life, whether that be a dinner and dancing or watching the sun set over an ocean scene. This makes you an interesting, fair and communicative partner who will always try to bring beauty and grace to their relationships.
Venus in Scorpio
Many of us will know the stereotypical bad/boy/bad/girl that Venus in Scorpio is known for, but you're not all mystery and sex appeal, as your lovers know all too well. Beneath the attitude and charm or disarming sense of humour lives someone who is deeper than most, with an emotional well that runs far beyond what it appears at the surface.
No matter what the aesthetics, if you're a Venus in Scorpio, you need to be able to trust someone, and once you do, they're yours forever. This may come as a surprise to some of your past suitors, who no doubt still pine for your romantic intensity and sizzling personal power, but there's only one person out there for you, and you don't give your heart easily!
Venus in Sagittarius
Your fun-loving, carefree and adventurous nature means that regardless of looks, many people are attracted to you, and you're happy to meet all of them, though not all of them will win your affections long-term. You're a natural storyteller and can captivate those around you with endless stories, jokes and opinions, but once the evening is over, you're happy to return to your own comfort zone without the need to oblige anyone too long.
You're not an easy one to pin down, and often Venus in Sag will marry or partner up later in life, as they have so much to do and see first! However, when you do, you'll become their best friend as well as their lover and bring a cheery joy to that person's life, making up for your occasional lack of direction with a warmth that most would delight in.
Venus in Capricorn
You think things through very carefully: in your impeccable dress sense, charming demeanour and the types of people you go for. You like your loves to be in control of their own lives, someone who is dependable – this to you spells stability, which is what you desire most in your relationships. Because of this, you can sometimes start off a little aloof, but once you know that person is worth it, you'll climb mountains to be with them and show them that you adore them. These high standards will surely have people trying to prove that they're worthy of your attentions.
A Venus in Capricorn gives out a mature air when it comes to romance, as in, you seem to know what you're doing, and this can make people feel protected and attracted to your confidence, or better yet, it can win you a partner of equal emotional strength. When in love, you are happy to give all you've got and will always work at a relationship and commit tremendous loyalty and dedication.
Venus in Aquarius
A Venus in Aquarius may start off as your friend, then build up to a relationship. If this is you, you like to know a person before you give your heart to them, if only to make sure that you're truly compatible past the romance and fireworks stage. Connecting intellectually is important to you and you're a quirky, innovative and progressive thinker with many fascinating and creative ideas that others will love to engage with.
While you may seem a little cool at first, and you fiercely value your independence, when in love, you'll often find creative and exciting ways to show your beloved how awesome you think they are, and while you're sometimes a little put off by overly emotional types, you love far more than you let on and there's never a dull moment when you're around!
Venus in Pisces
Venus in Pisces is ethereal and empathetic, giving support to those who need it and offering caring and understanding shelter, making everyone feel comfortable and nurtured around you. You may seem a little shy at first, but you have an air of kindness about you that attracts people who perhaps need a little guidance, and you're all too happy to give it. Your romantic, sensitive and idealistic way helps you to connect spiritually with those around you, attracting other spiritually-minded people to you.
When you love, you love unconditionally, and perhaps sometimes to your detriment, people may take advantage of this. You are easily hurt, but would never hurt others, making you a loyal and sensitive partner that would give the world to see those around them happy. You yearn for a fairy-tale happy ending and many would be lucky to receive your giving and eternal love.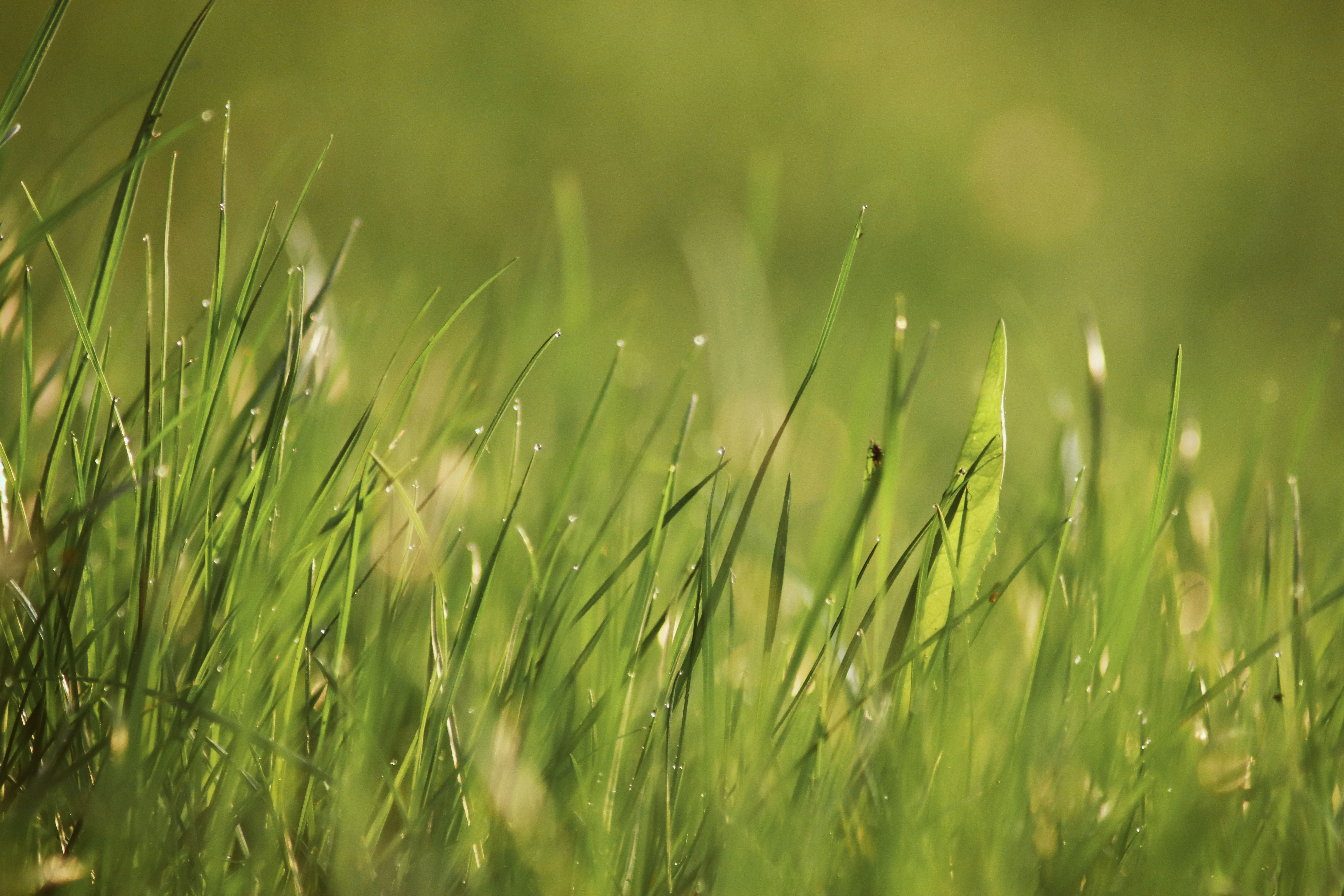 Leave a comment below if any of this resonated with you! But remember, Venus is just one puzzle piece in your birth chart, so if it didn't seem like you, there's likely some other parts of your chart that are overshadowing this part of you – we can help you find out what! Speak to one of our expert psychic readers today to find out what the planets and stars hold in store for you.